Hey bloggies!
Long time, no see!
Sorry about that – I've been a bit under the weather for the last week or so.
And then I made this:
Mr. Sweet's birthday was earlier this week and I told him to request whatever he wanted for his birthday dessert.
His request: Something with cheesecake and cashews
My solution: Cashew Turtle Cheesecake with bittersweet chocolate swirls and a dark chocolate ganache layer topping!
Close up: Hey, where did that piece go…?
Oh okay!
Yum!
I combined a few recipes and then made up my own. It was surprisingly creamy and delicious… and so incredibly rich and decadent. This was only my second time baking a full size cheesecake, so I was really proud that I didn't overcook it and dry it out. Maybe I will share the recipe one of these days!
If you're interested in learning a bit more about me, head on over to Such Stuff As Dreams Are Made On where I was guest posting on Saturday! Rosie is super sweet and has a lot of really fun features on her blog, so make sure that you stay awhile and look around for a bit! She's currently on holiday in Spain, but she has all kinds of fun posts lined up while she's gone.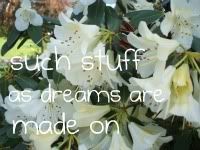 Also, make sure that you check out the giveaway that is going on over at My Girlish Whims. You can win a $20 giftcard to my Etsy shop! Rebecca also has a really cute blog and is one super creative lady! Check out these anthropologie-inspired earrings that she made – aren't they amazing?!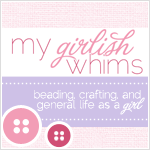 That's it for now! Check back tomorrow for some more shenanigans!